A collograph is a simple printmaking process that is fun to use with children and is an easy way to make sheets of wrapping paper, cards, a piece of art to hang on the wall or cut it up and create an abstract collage. The process is easy and fun and the best part is that there is no right or wrong with the end product. 
This artwork focuses on the elements of shape and colour. Children can experiment by sticking to one base colour, or mix up some colour to add dimension as well. Poster paint works great for this activity, but so do acrylics and especially inks. However, we will stick to the easy (and less messy) version.
Leftovers from a thick cardboard box
Foam shapes or sheets
Craft glue
Paintbrush
Poster pain
Paper
Scissors and glue (if doing collage)
Pencil and ruler (if doing collage)
Cut out shapes from a foam sheet. If you have pre-cut shapes already, assemble those in a pattern. It can be abstract (as in my example), or kids can make a picture (ie – flower, car, etc).
Glue the shapes to your cardboard piece.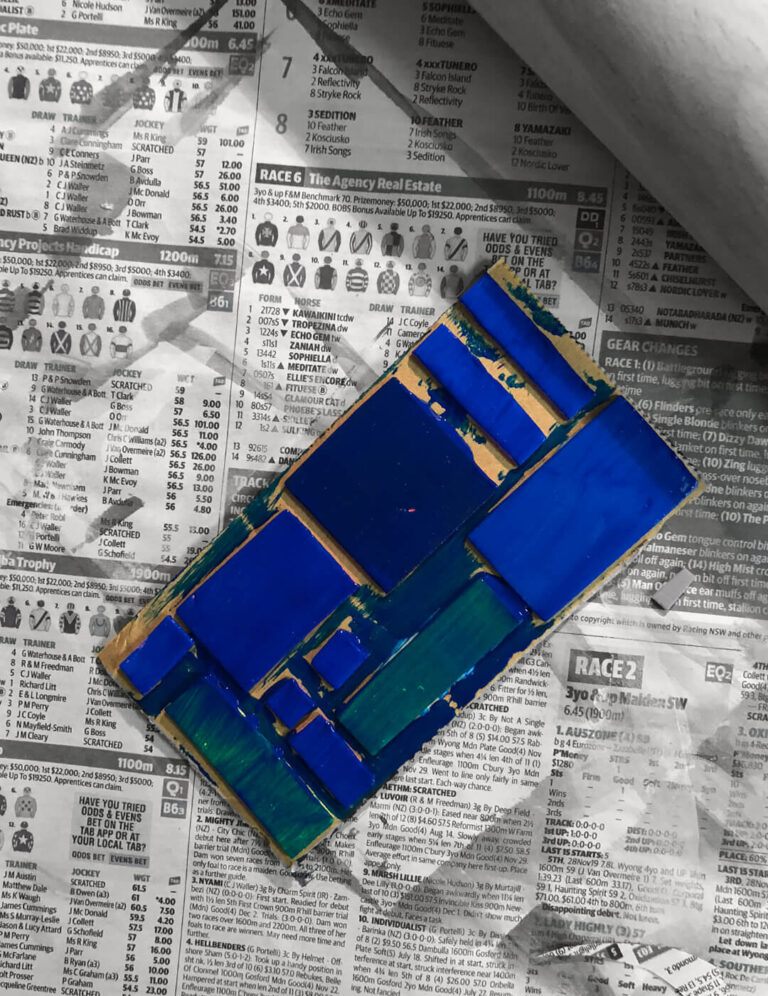 When glue is dry and foam bits are set, use your paintbrush to lightly paint he foam pieces. Tip – Don't use too much paint as it will blob and spread when pressure is applied. If you have a craft paint foam roller, they work amazing with this kind of thing.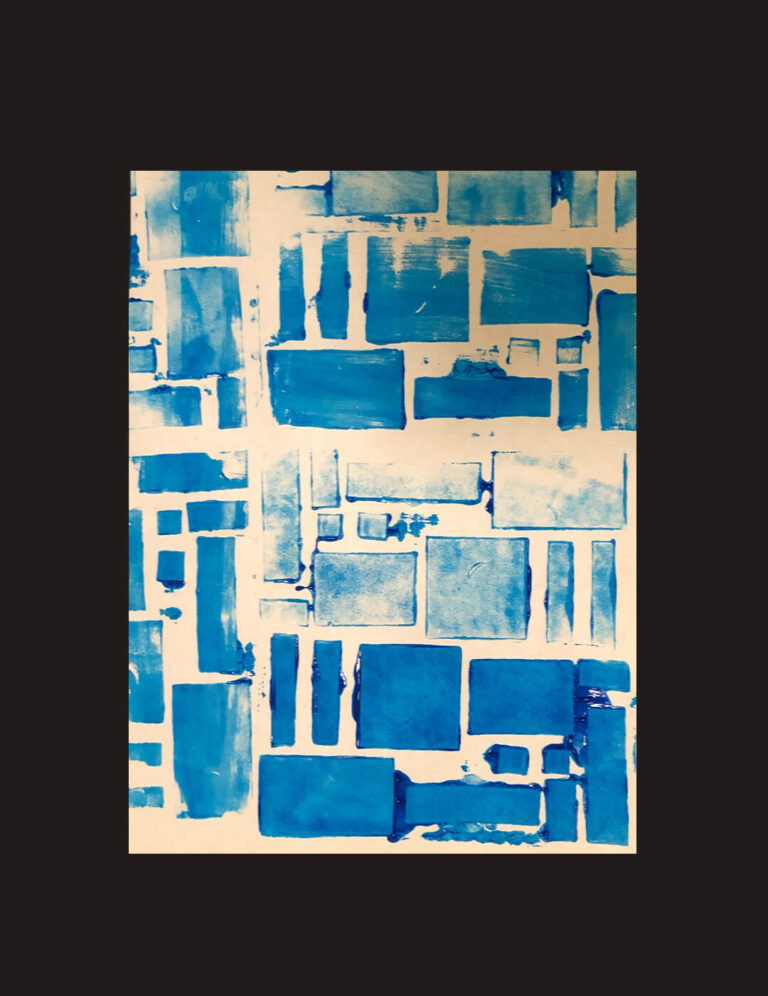 Turn your template upside down and place it on the paper. Press gently and evenly. Remove and repeat the process. Tip- you don't always have to re-apply the paint, it depends on what kind of 'look' you were after.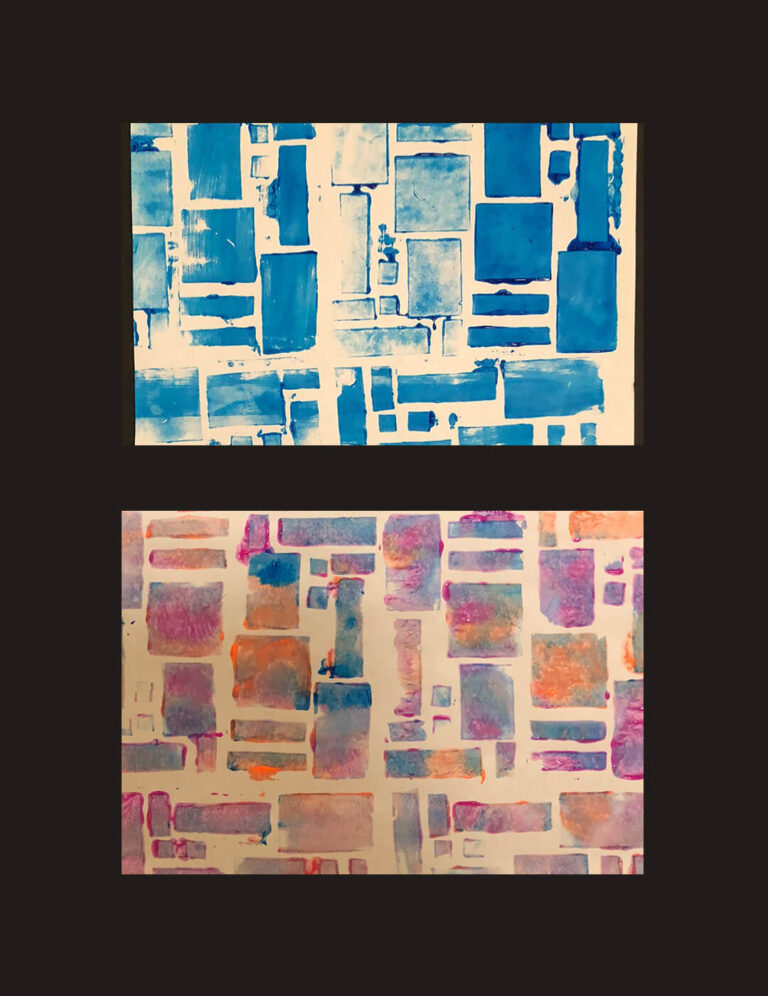 You can re-use your template block by simply wiping it down and repeating the previous 2 steps over again, by using different coloured paints. When dry, you can put aside to keep for card making, paper wrapping or anything else.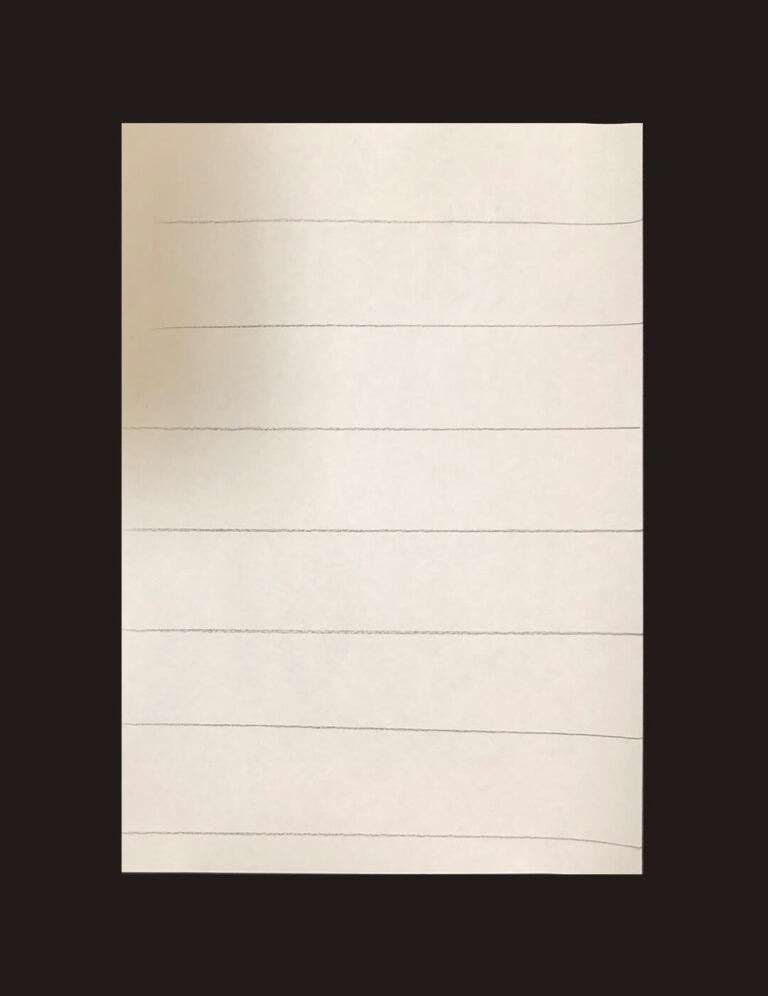 I've decided to go ahead and cut mine up to make a collage. Use a ruler and make straight lines on the back of the paper.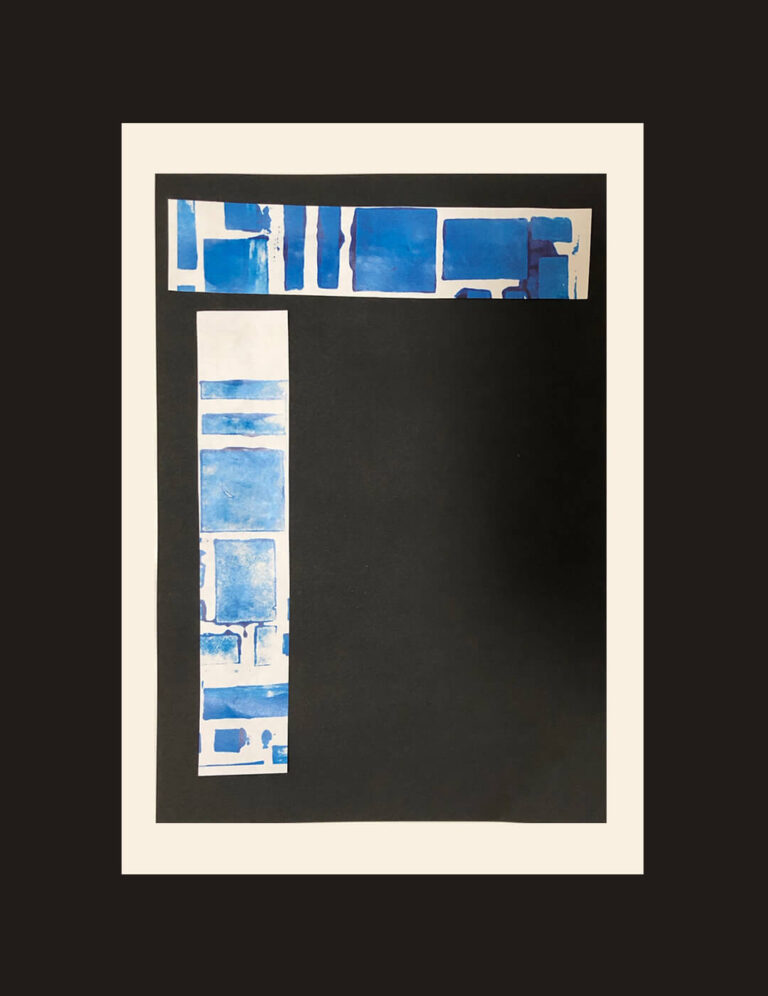 Cut along the lines you've ruled and glue your cuttings to another sheet of background paper.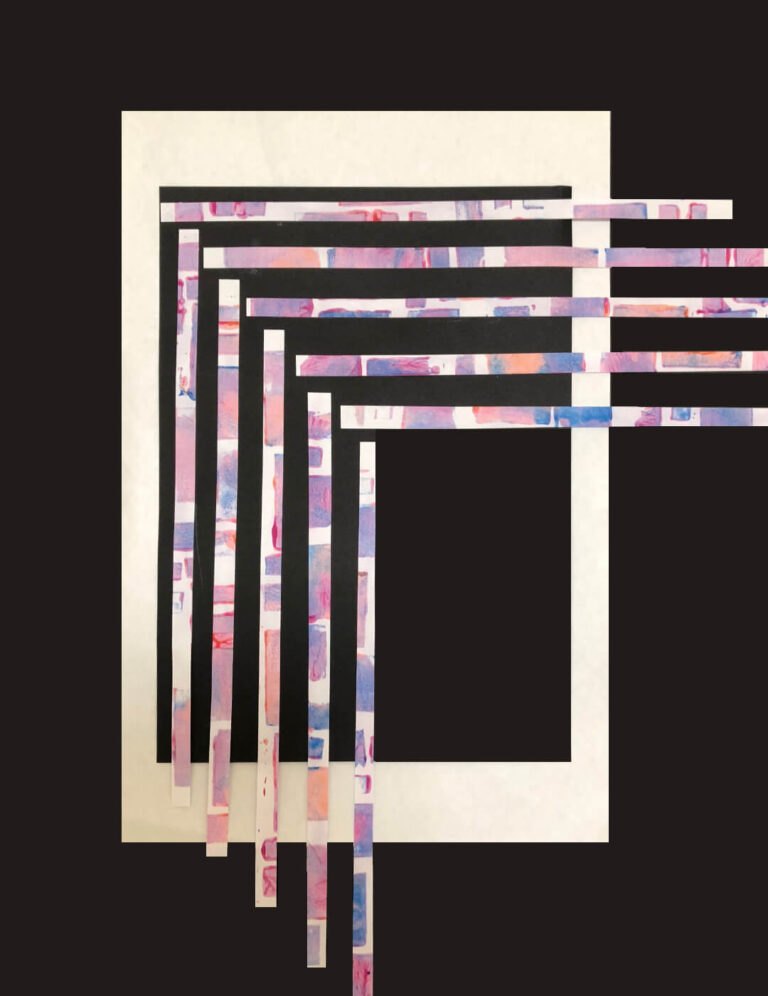 Different size strips will make different effects.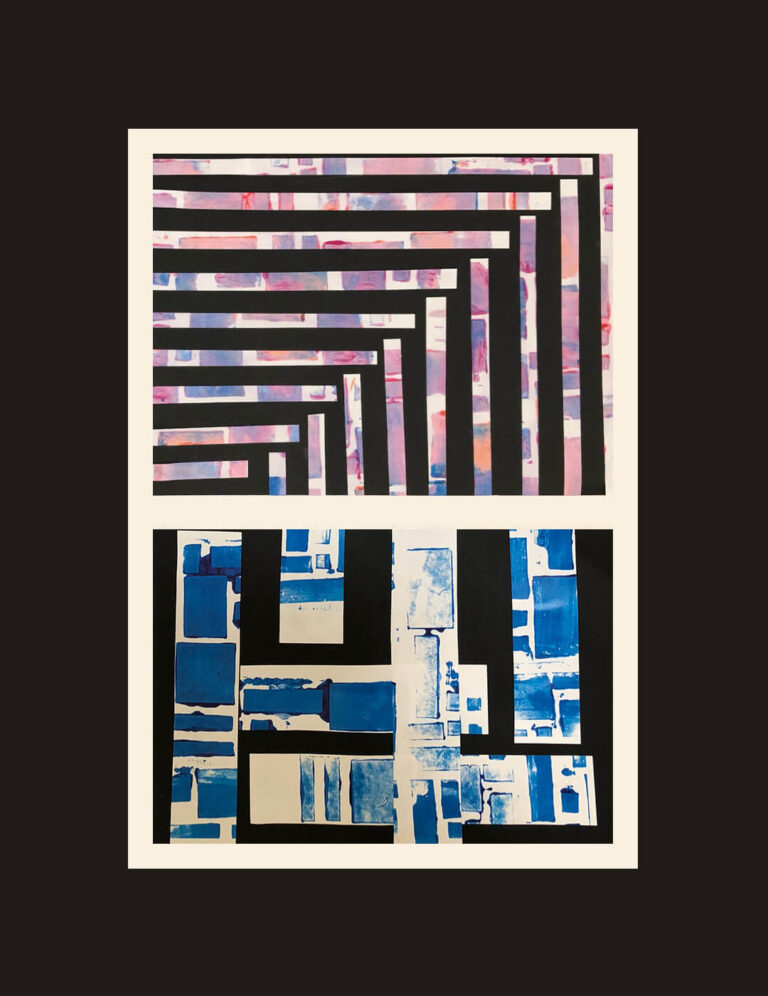 Have fun with doing something abstract and different!