This is one of the most simple yet very cute drawing activities for our younger students. The progression of drawing simple organic lines is uncomplicated and the children get to have fun with adding their colour variation and patterning work and vibrant confetti background. You will see from the list of supplies that very few materials are needed for this one. 
There is so much scope to do anything you want with this polar bear. Add fur, colour him in, paint him, change his eyes, add snowflakes to the background, draw him a tie instead of a scarf. There is an endless opportunity of creative expression here.
Sometimes the best results come from the most simple if drawings. Have fun and enjoy!
White paper
Lead pencil, rubber
Black marker or Sharpie
Coloured markers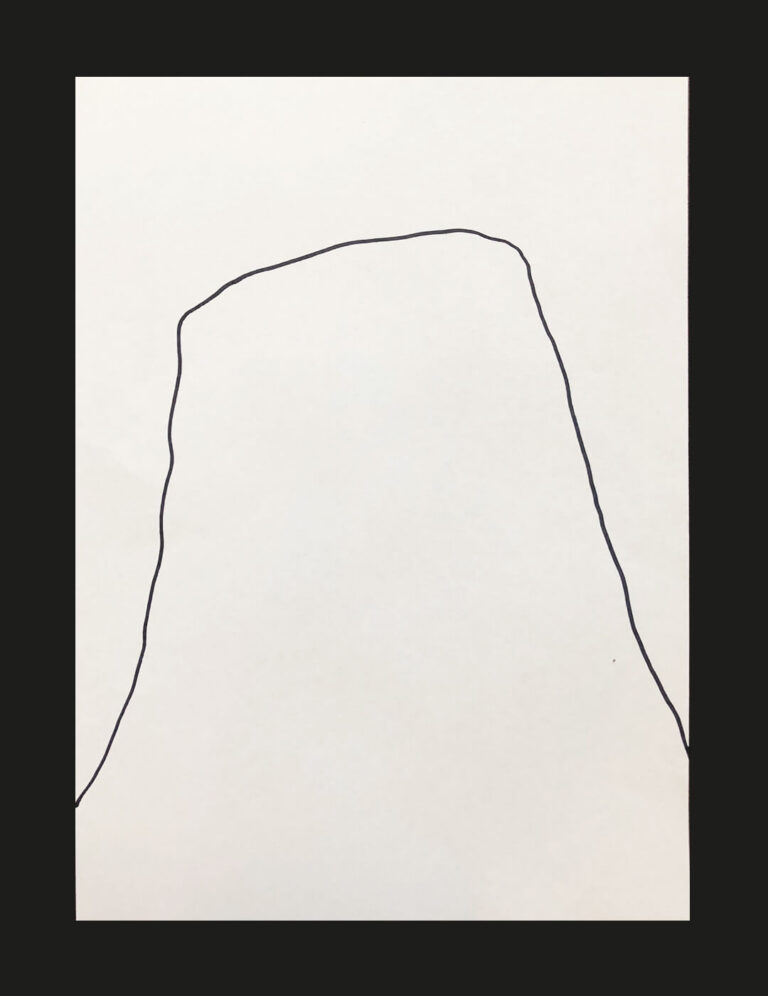 Draw your bear outline with a loose and relaxed line that has no rules.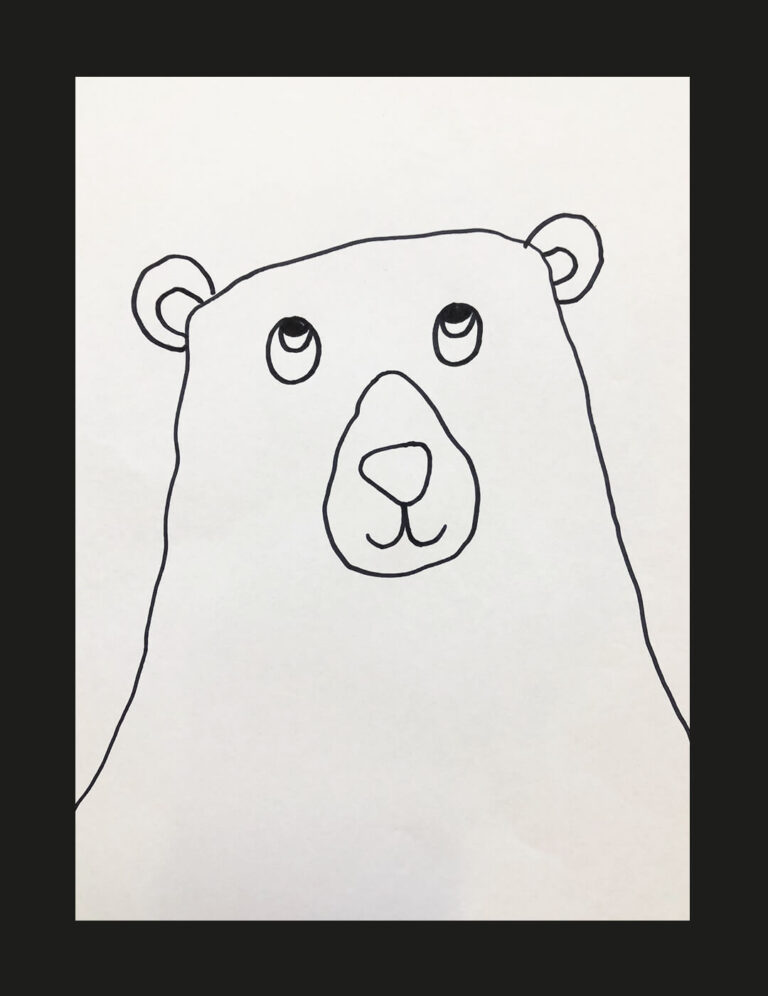 Add the eyes, nose, ears and mouth.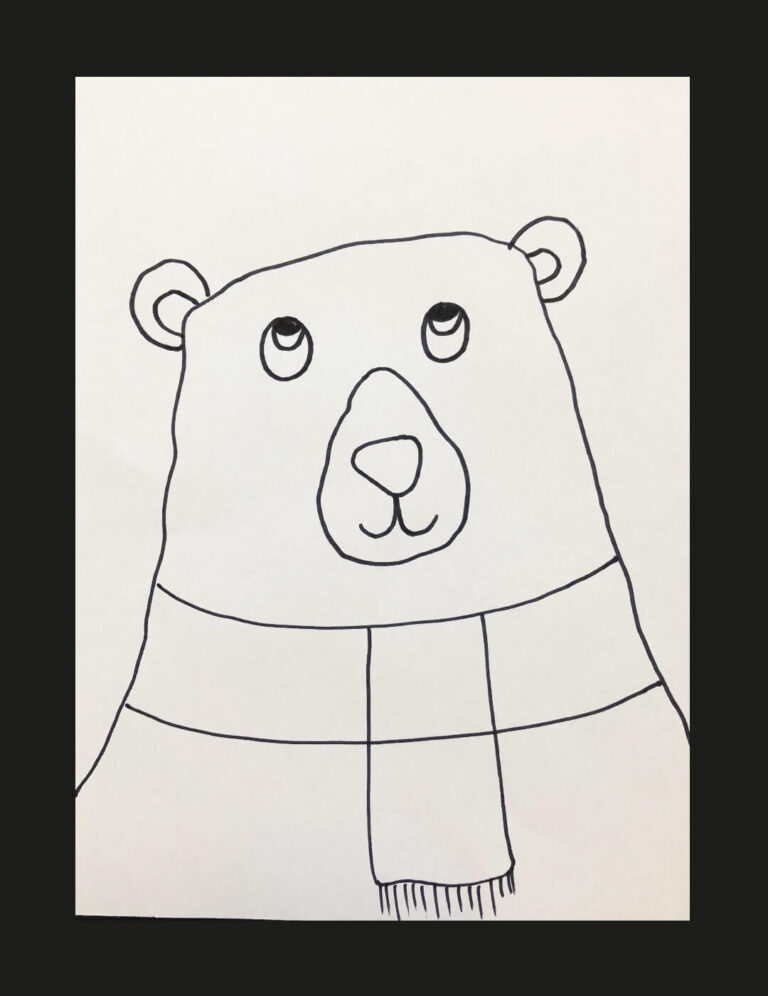 Draw the scarf (or bow tie, or sweater).
Add the bird on the head. You can draw a crown, a party hat, baseball cap, anything you like.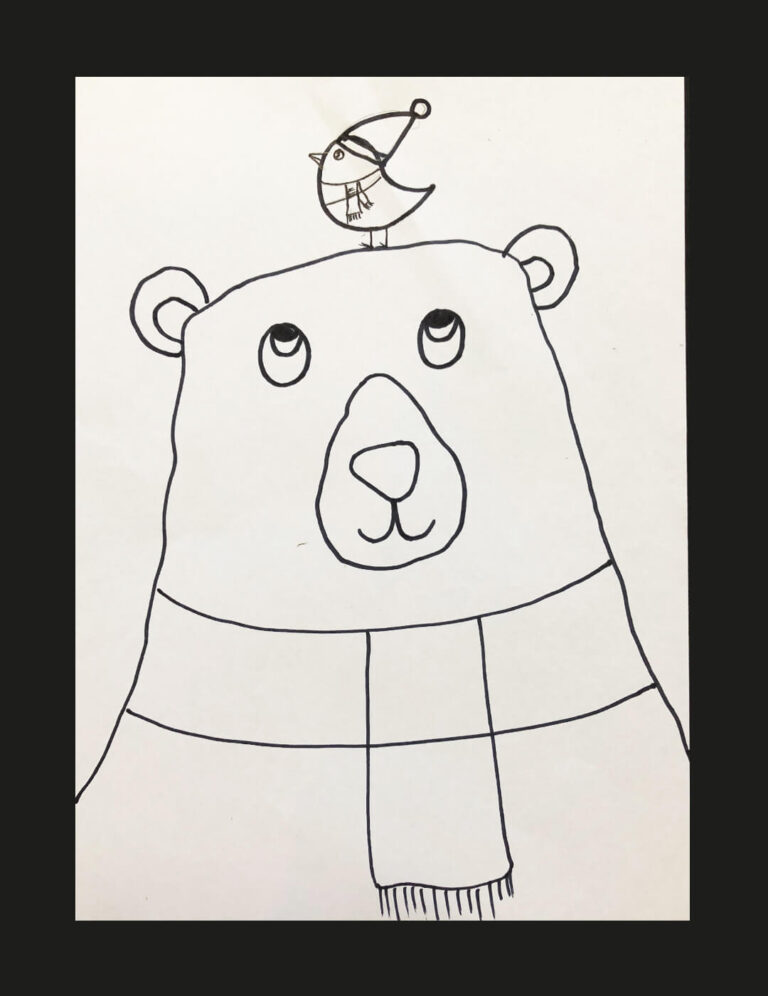 Work out what kind of pattern you want. Vertical and horizontal lines work great, but so do basic shapes for added interest.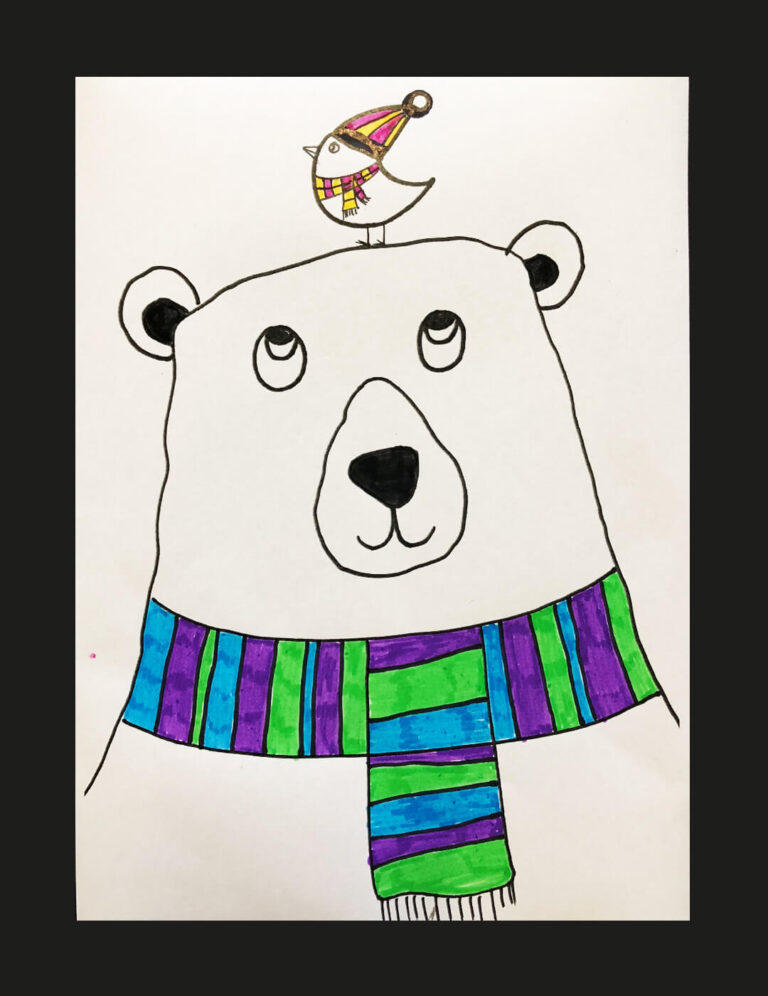 Use your markers to colour in. Embellish the bird as well.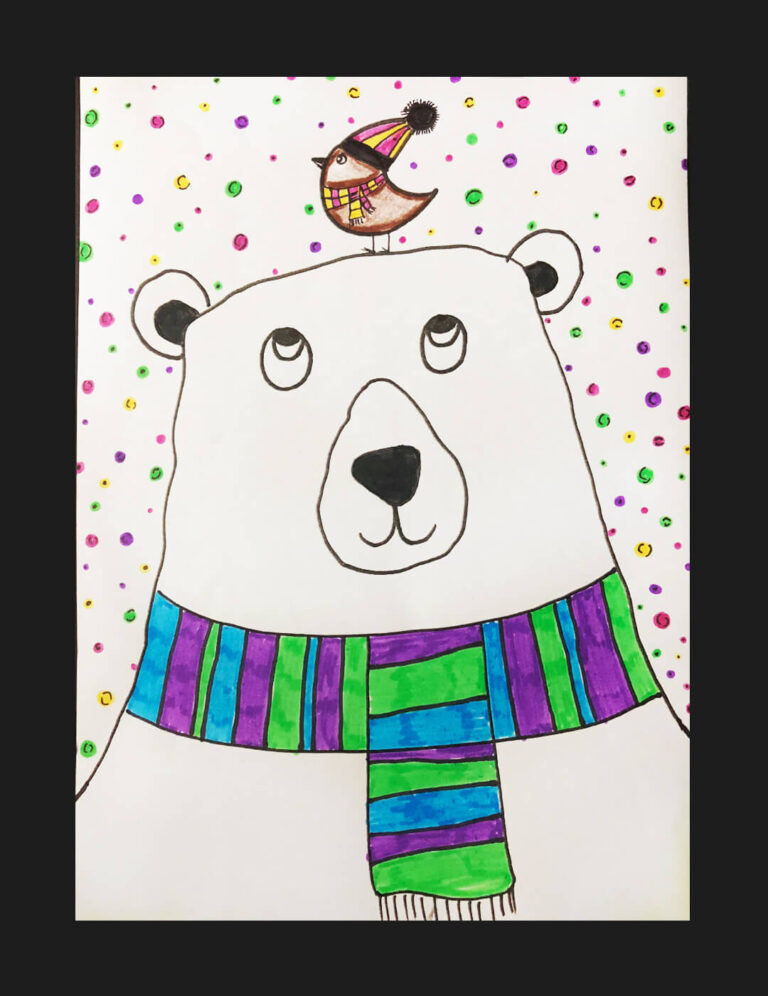 Finish by adding a confetti background with the tips of your markers. Make some a bit bigger than others for variety.