Patterns and colour is what makes this 'cool cat' stand-out. What I love most about this is the simple materials required. This artwork is easily adaptable to younger learners simply but taking out the intricate patterning and just colour blocking the spaces. Zentangles are structured drawing patterns in small sections. They can be easy or very detailed. There are many zentangle pattern ideas for inspiration available online as well. 
This project can be done in stages and doesn't have to be completed in one sitting. Zentangles can take a lot of time, so encourage your children to have a break, and then resume it at a later time. If you don't' have coloured paper to mount your work, keep it on your white sheet, and colour in your background with crayon or coloured pencil.
White paper
Coloured pencils
Lead pencil, rubber
Black Sharpie (thin and thick)
Coloured paper or card (to mount)
Scissors
Glue stick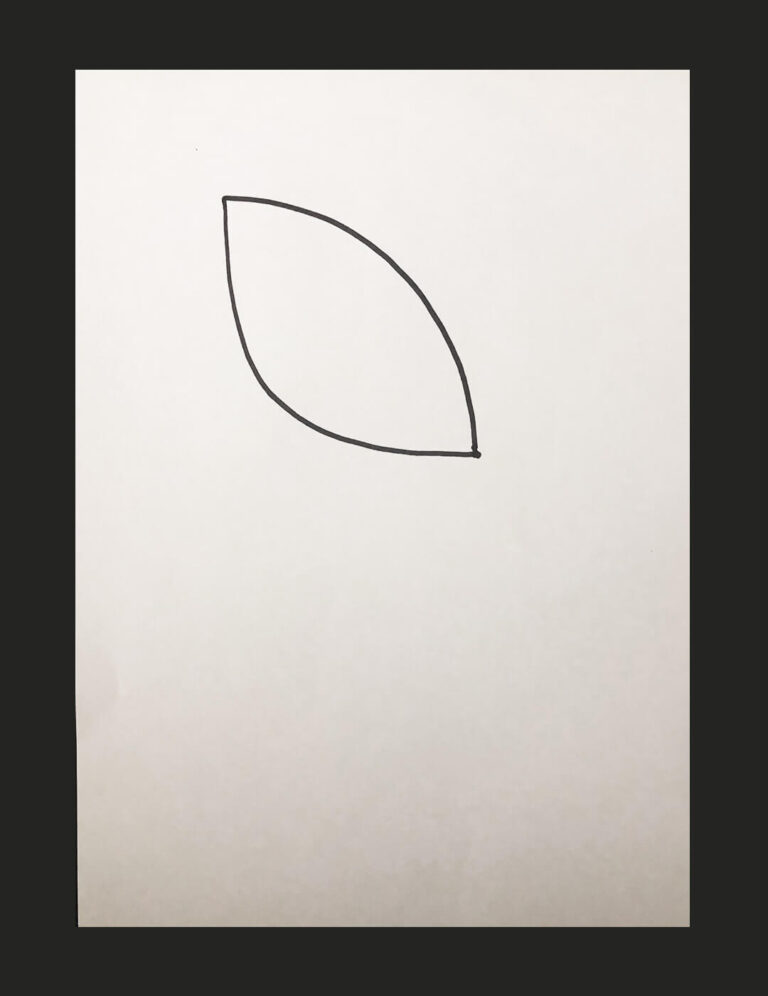 Draw the head. It kind of looks like a lopsided eye. Curved lines and fairly large to cover a lot of paper.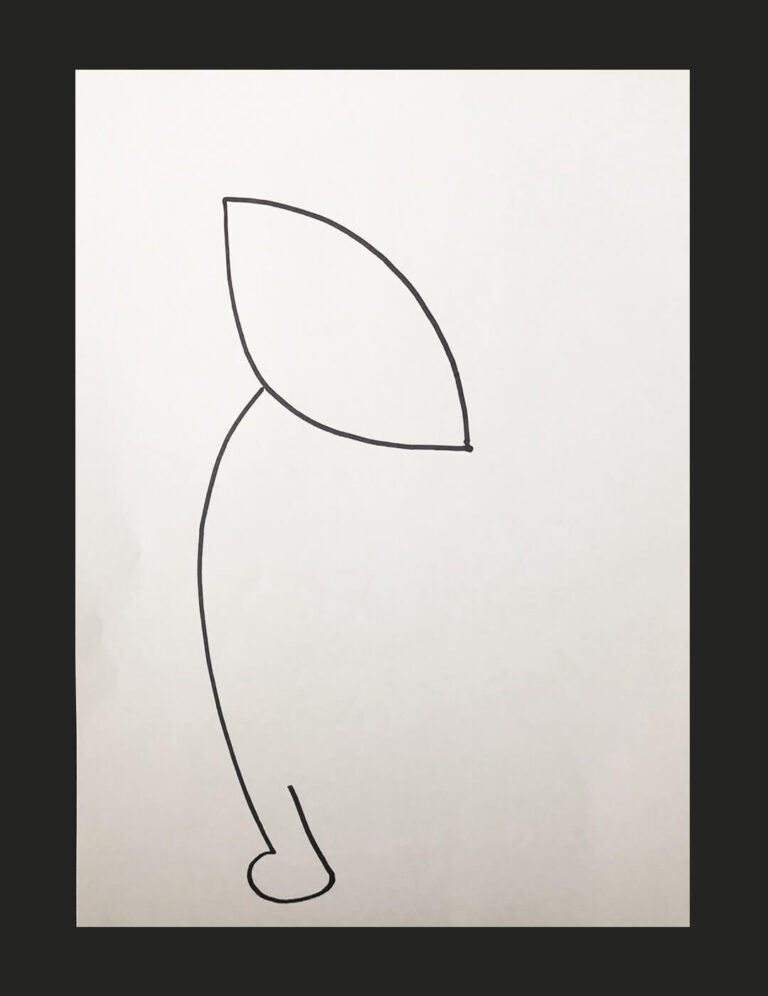 Draw a curved line for the cat's neck and chest, then draw the front paw.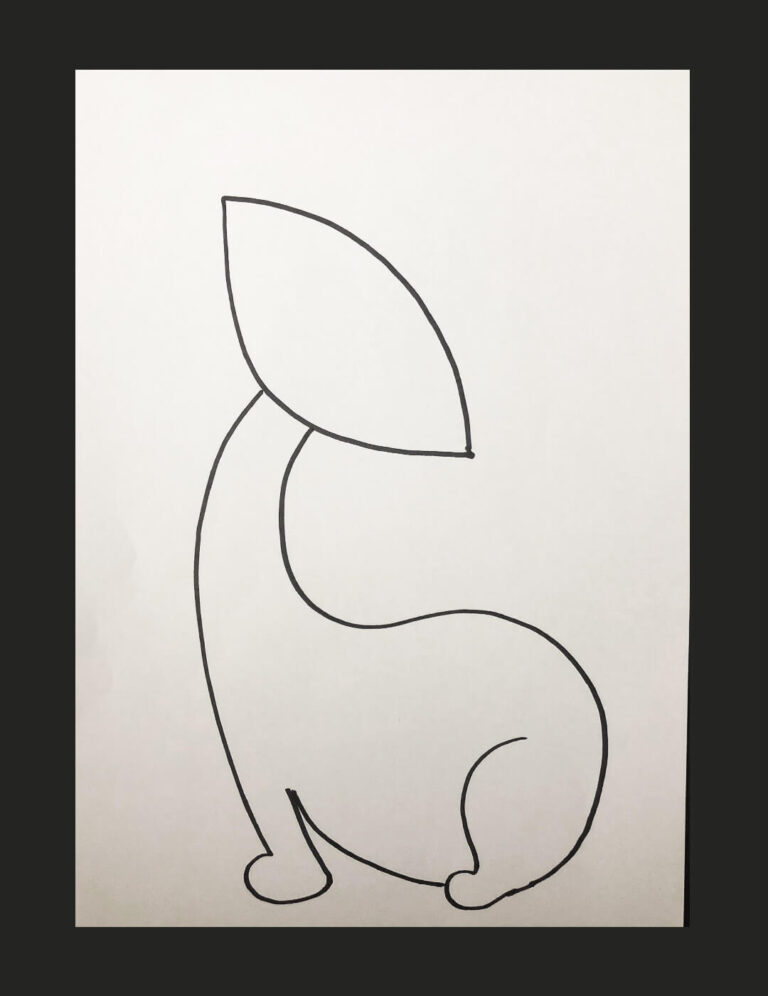 Complete the rest of the body shape.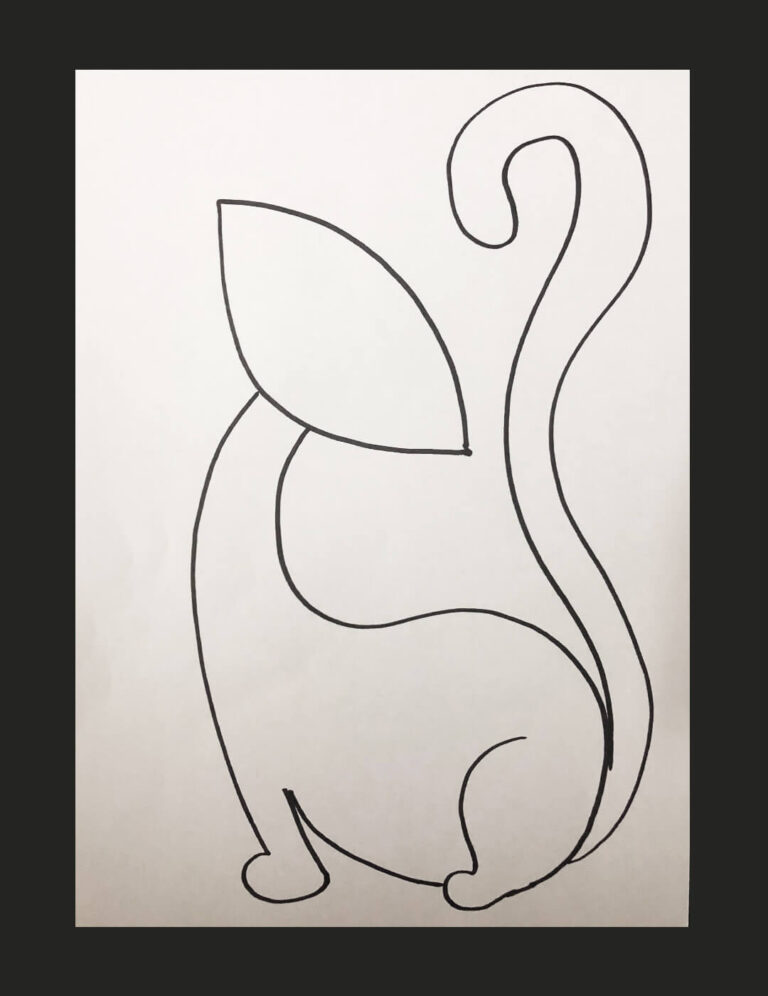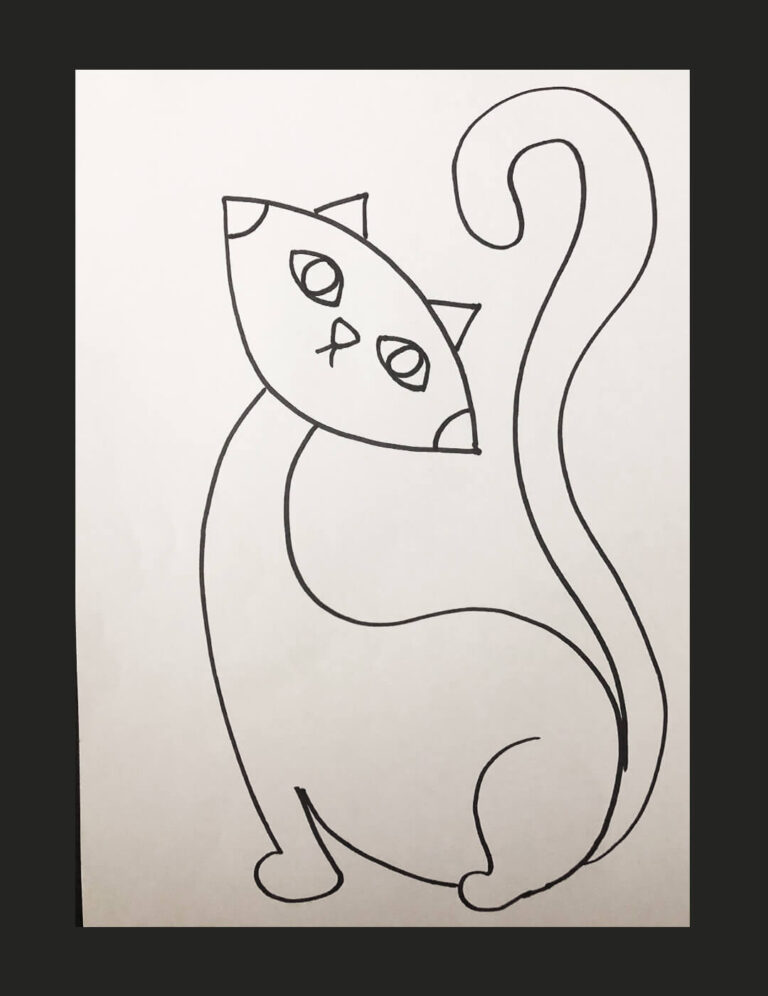 Add eyes, ears, nose and cheeks.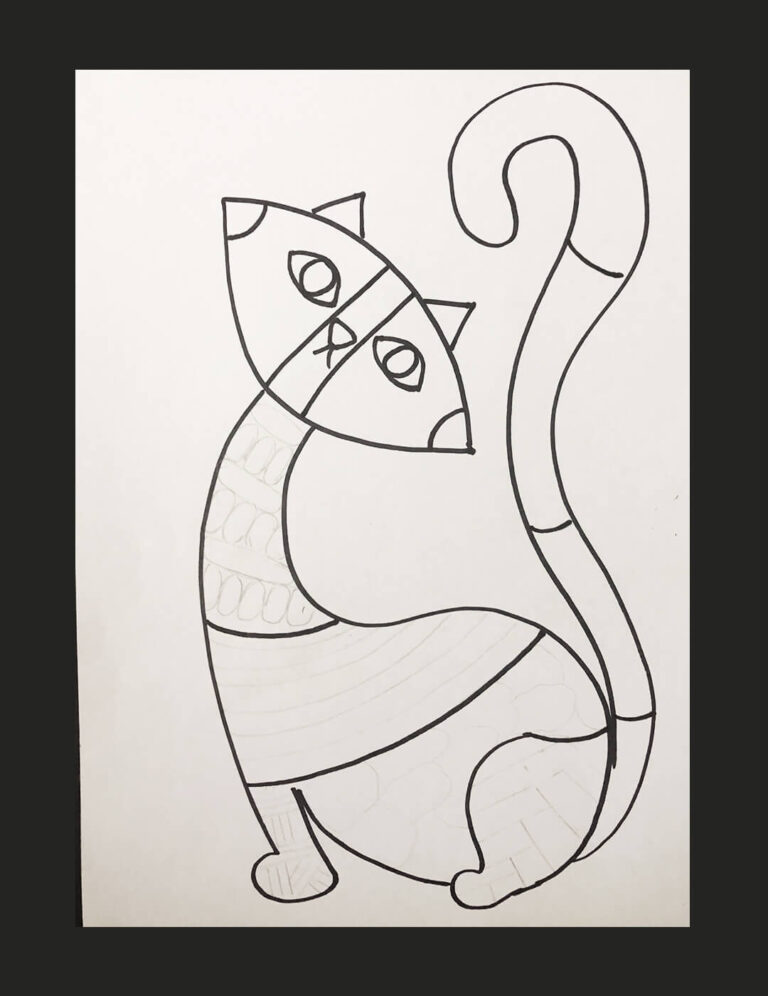 Outline the 'blocks' that you want to put your zentangles in. Then start the designs work in each of those cells.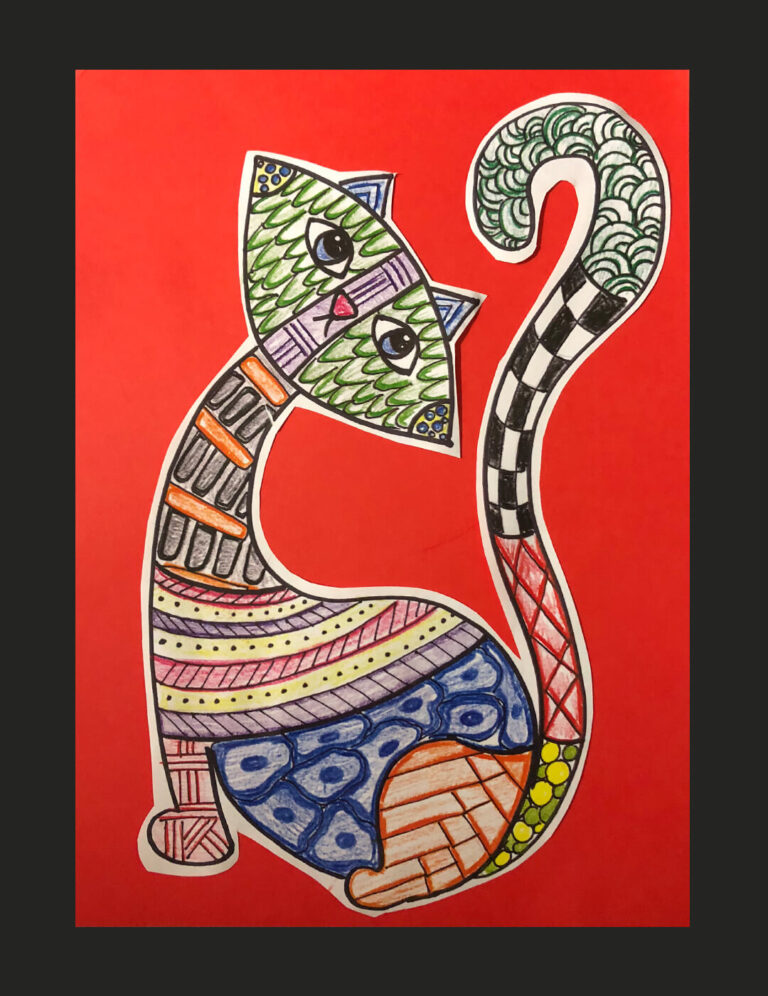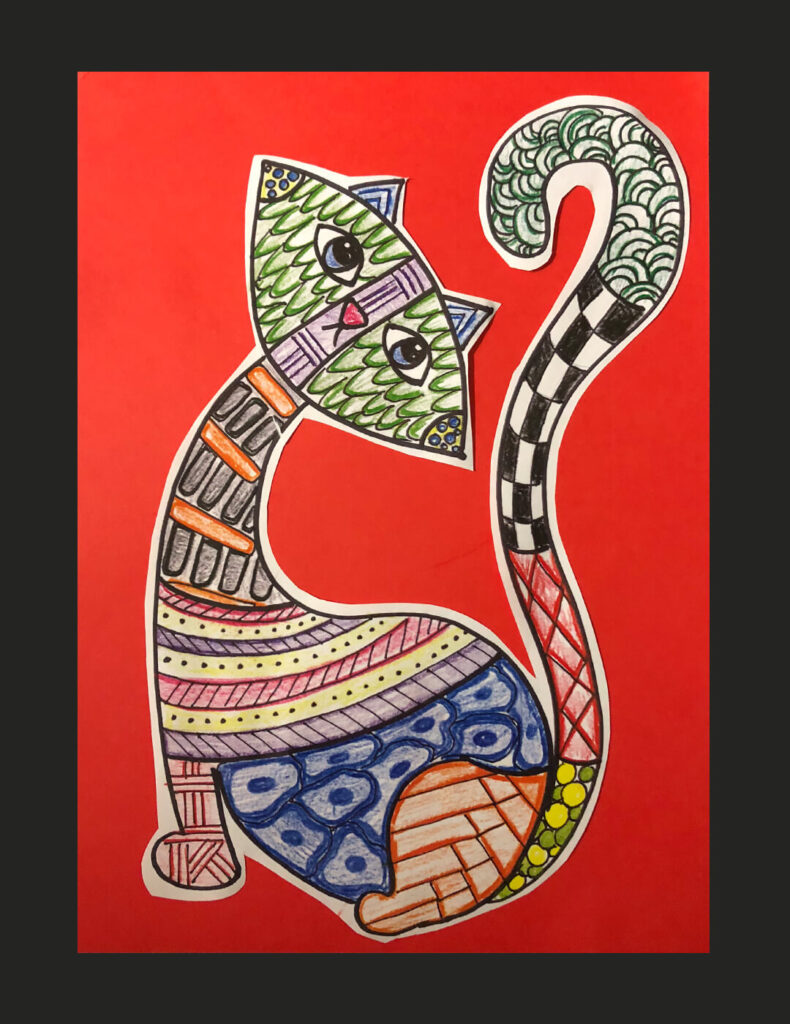 Colour in then cut and paste onto a coloured card (or coloured piece of paper).