This artwork came by request from Jack, one of our students at Bourke St PS who wanted to draw Steve from Minecraft. I thought it was a brilliant idea, as it is simple enough because we are dealing with repetitive 2D and 3D shapes. Using only crayons and a black permanent marker, you can re-create your own version of 'Steve'.
I didn't opt to use a ruler, because I find that using a ruler in any artwork makes it look too rigid and stiff. Plus, this is a really good way to practice pencil control when drawing straight lines. This project lends itself to making it easier (using flat 2D shapes as seen in last photo) or being a bit more intricate by filing out those shapes to give a 3D illusion. Both are very do-able and with easy supplies, you could draw a whole bunch of them. Have fun Minecraft fans!
Lead pencil
Rubber
Coloured crayons
Sharpie (thin and thick)
Substitute crayons for coloured pencils, oil pastels, paints or markers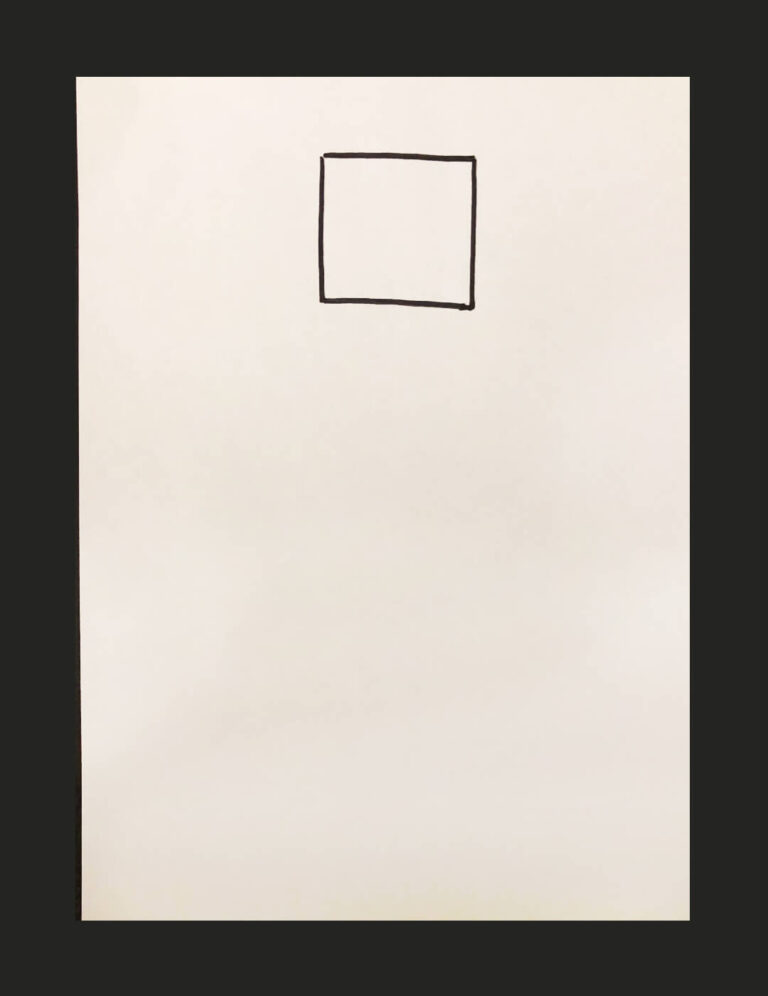 Draw a square for the head.
Outline the shape to give a shallow cube effect.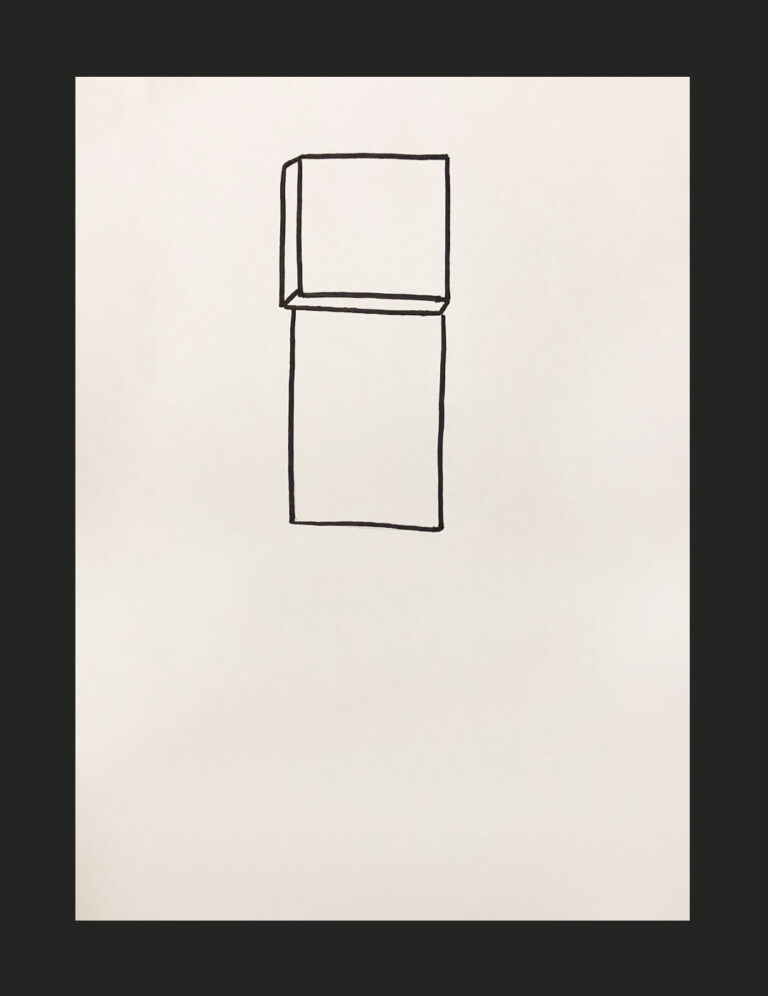 Add a rectangle for the body.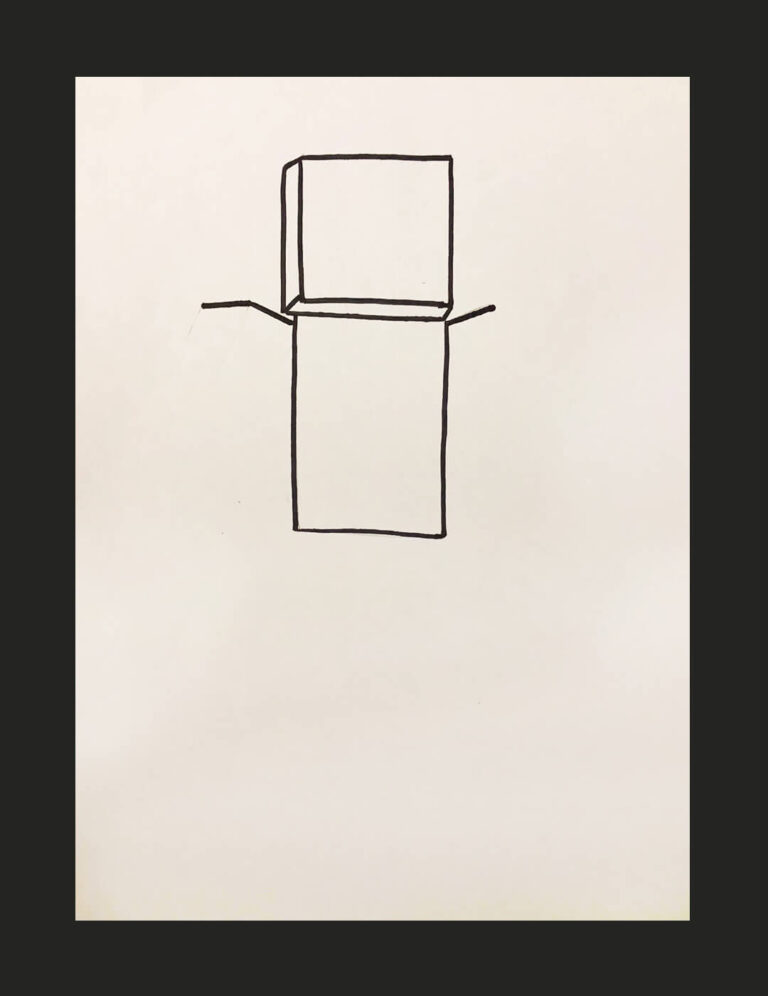 Add angular line for shoulders.
Draw lines from the edges of the shoulder points. This will map out a 3D shape for the arms.
Add some straight lines that will form the legs.
Outline the outside leg to give it the 3D shape.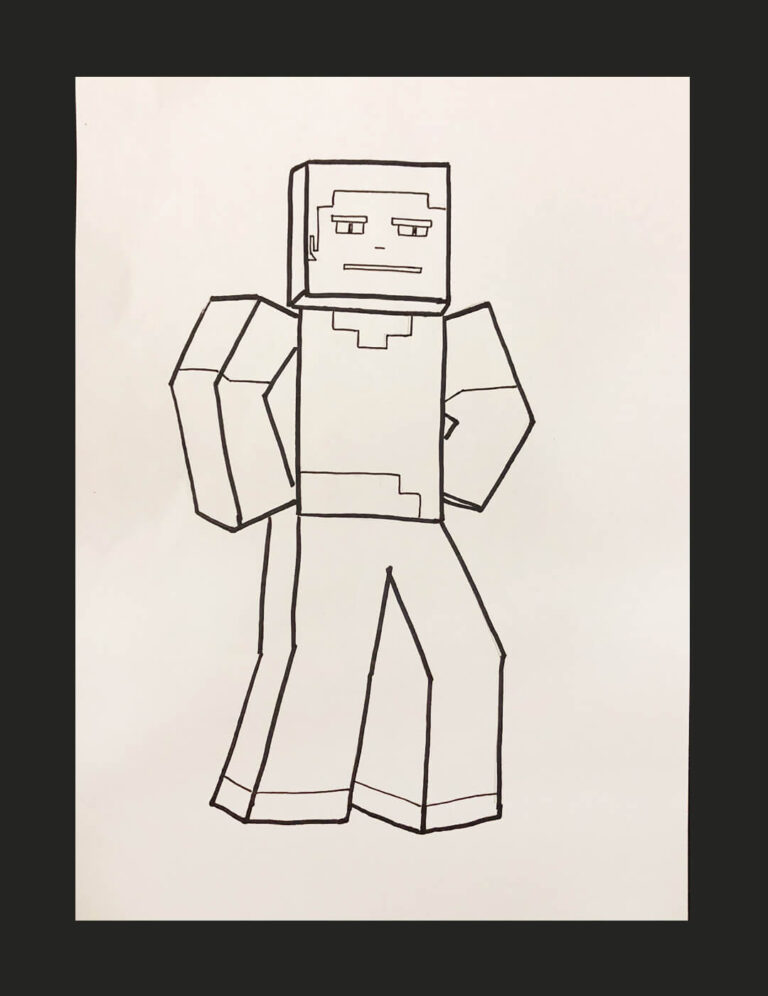 Add the facial features and lines for the t-shirt.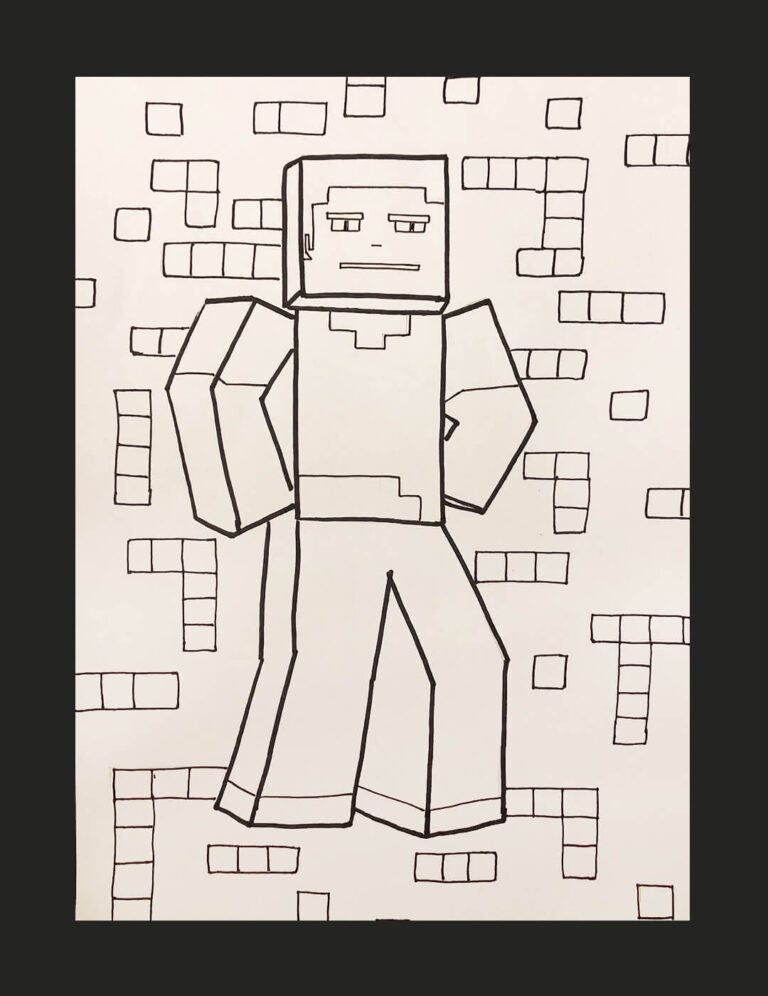 Draw free hand Minecraft blocks for the background.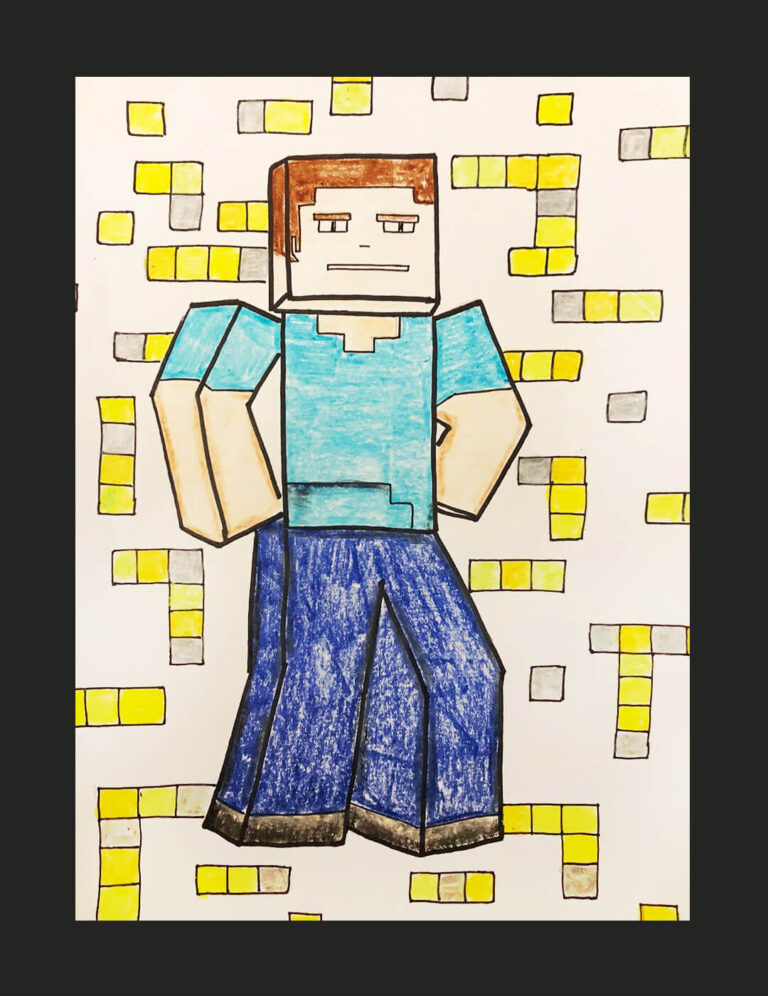 Draw a series of flat 2D shapes including squares and rectangles. Add simple lines for facial features – then colour in!