For the students who love origami and paper folding, this one is for you. The results can be visually impressive and so colourful. This paper relief sculpture is a 3-dimensional work as it's a piece that can be seen from all sides. Once children have learned the simple folding technique, then they can play with colour, symmetry and composition. The example shown in the step by step process is a very simple one. One they get the hang of that, they can progress to more advanced arrangements. There is a bit of preparation work for this and maybe Mums and Dads might have to help but that's ok. They can do it with you. 
I've used pre-cut square paper for my background (12x12cm) Then I used smaller squares (6x6cm) for the darts. But here's a hint – try using post-it notes. The smaller sizes work better.They are already pre-cut to the perfect square and they have the sticky bit on the back so they will stick easily. Have a few different colours on hand to use to create interest and effects. The sky is the limit. Have fun!
Square background (12x12cm) or similar
Small coloured squares (6×6) or similar
Scissors (just in case you need to cut your own squares)
Glue stick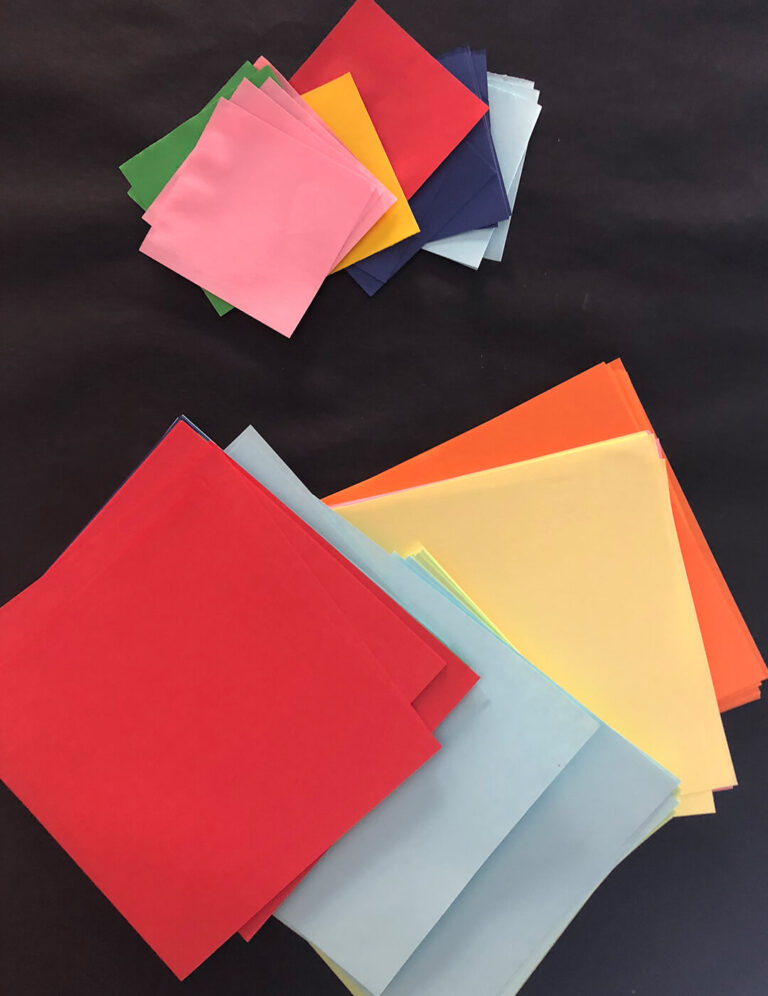 Collect your pre-cut paper squares.
To make a 'dart', fold your small square in half (like a hot dog bun).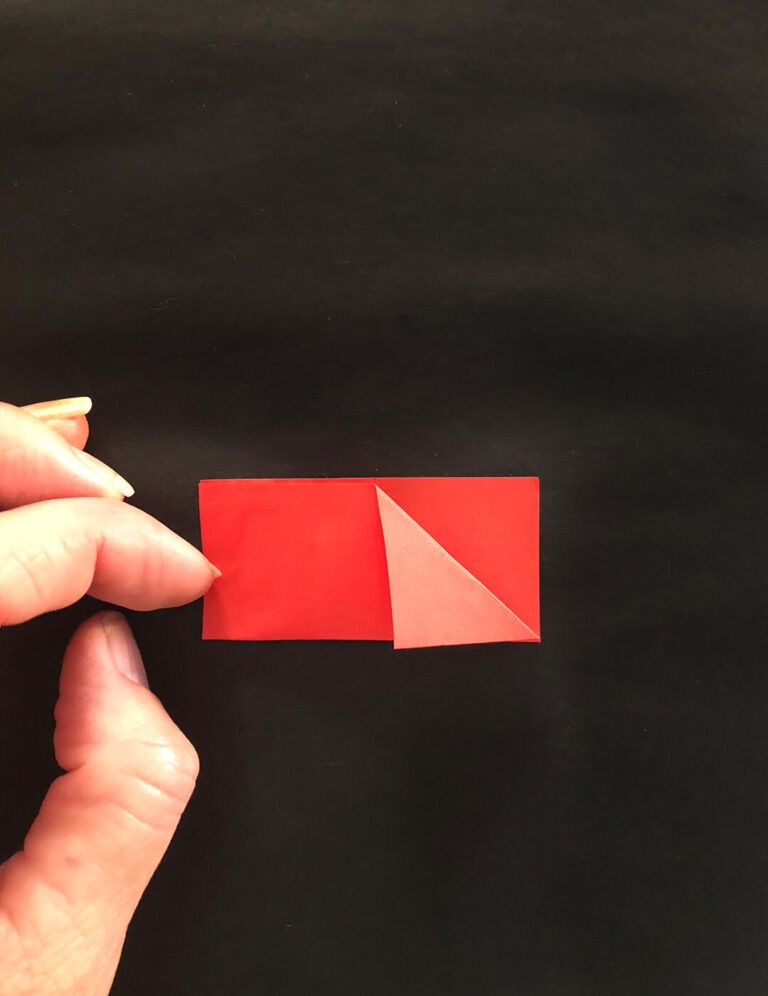 Fold the corner down to the edge.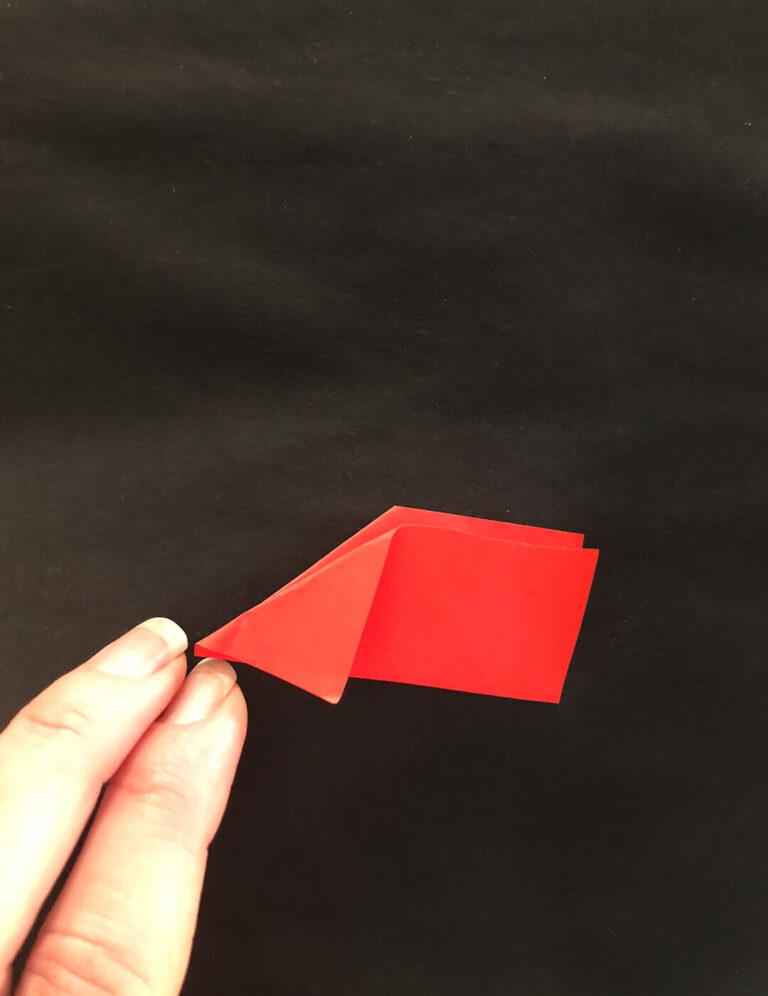 Turn the paper around and repeat to fold down the other corner.
The 2 folds will create a mini square on the bottom. Add glue to that.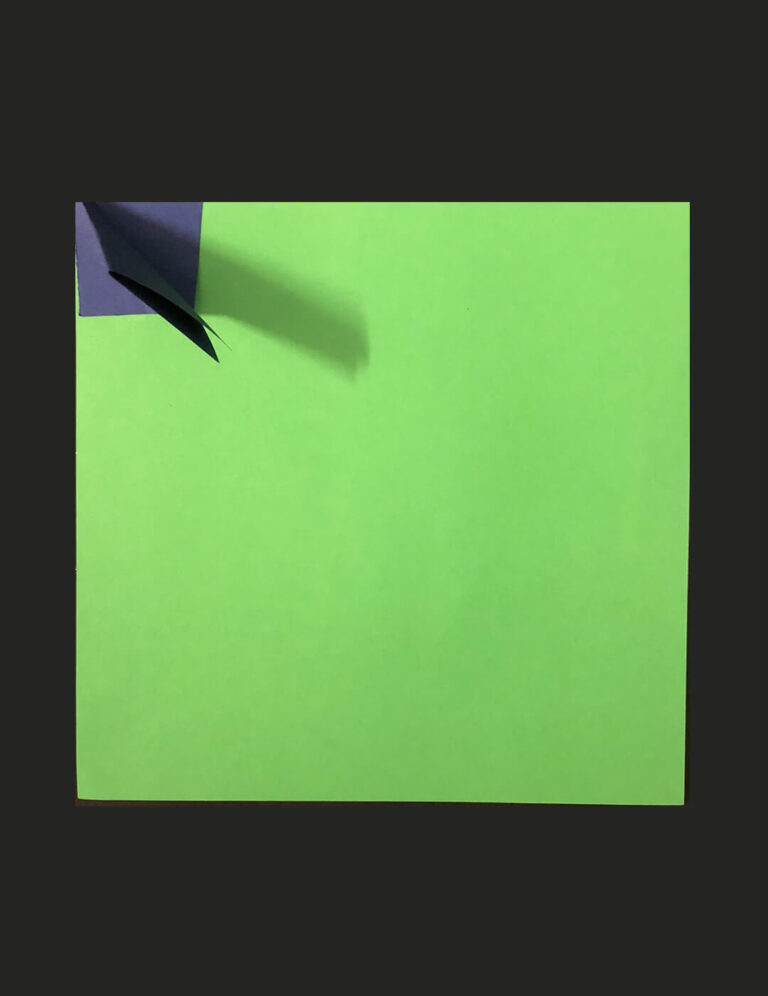 Glue the dart starting at the top corner of your 12×12 background.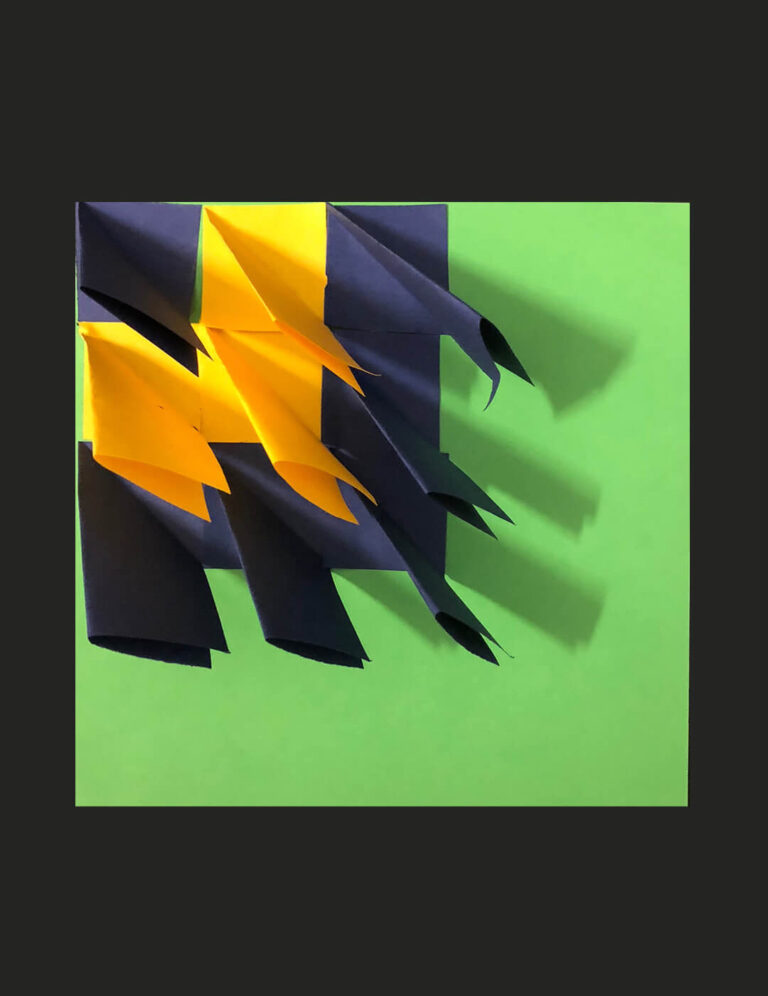 Change your colour, create 3 more darts, glue onto background. Ensure your darts are all pointing in the same direction.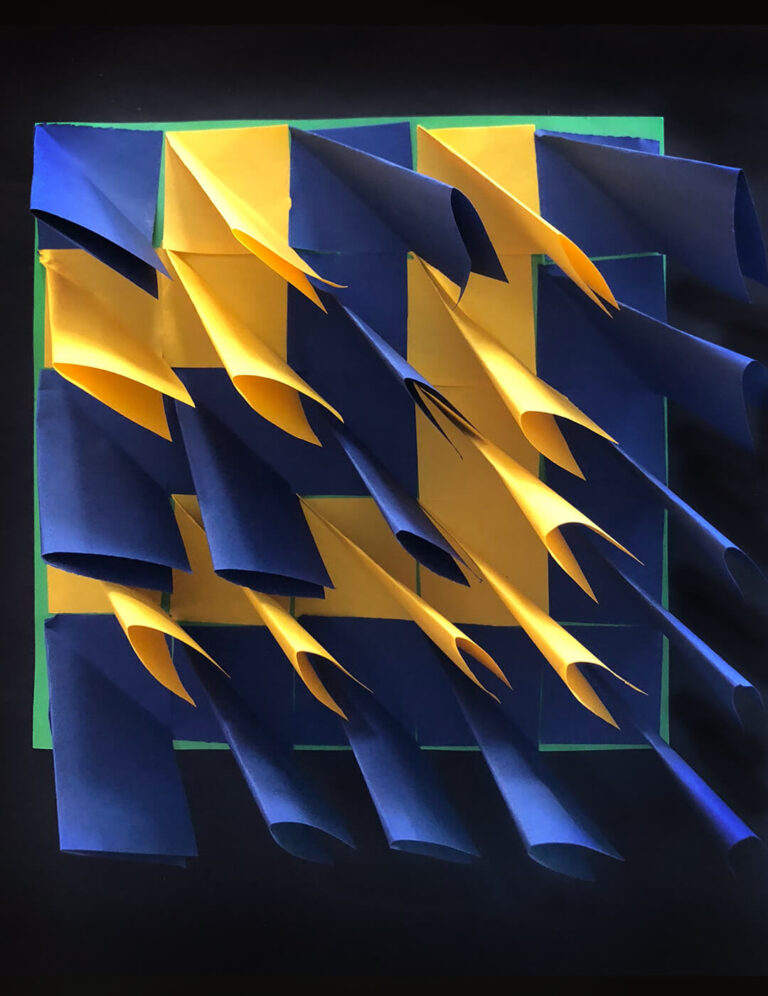 Repeat step 6 until the background is completed.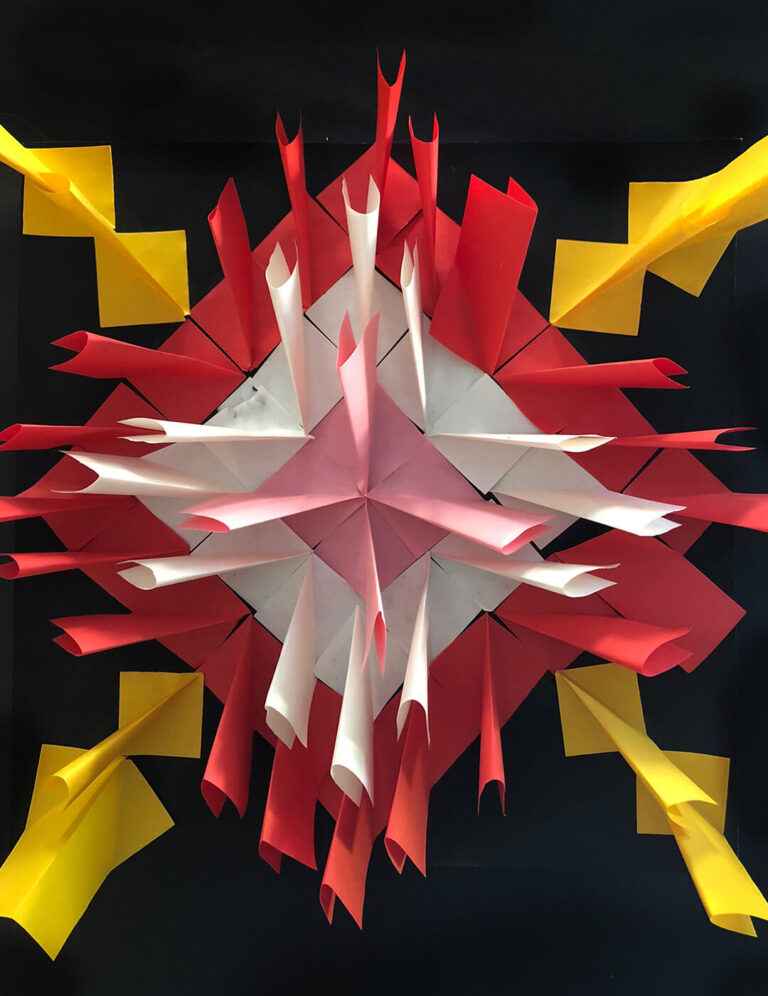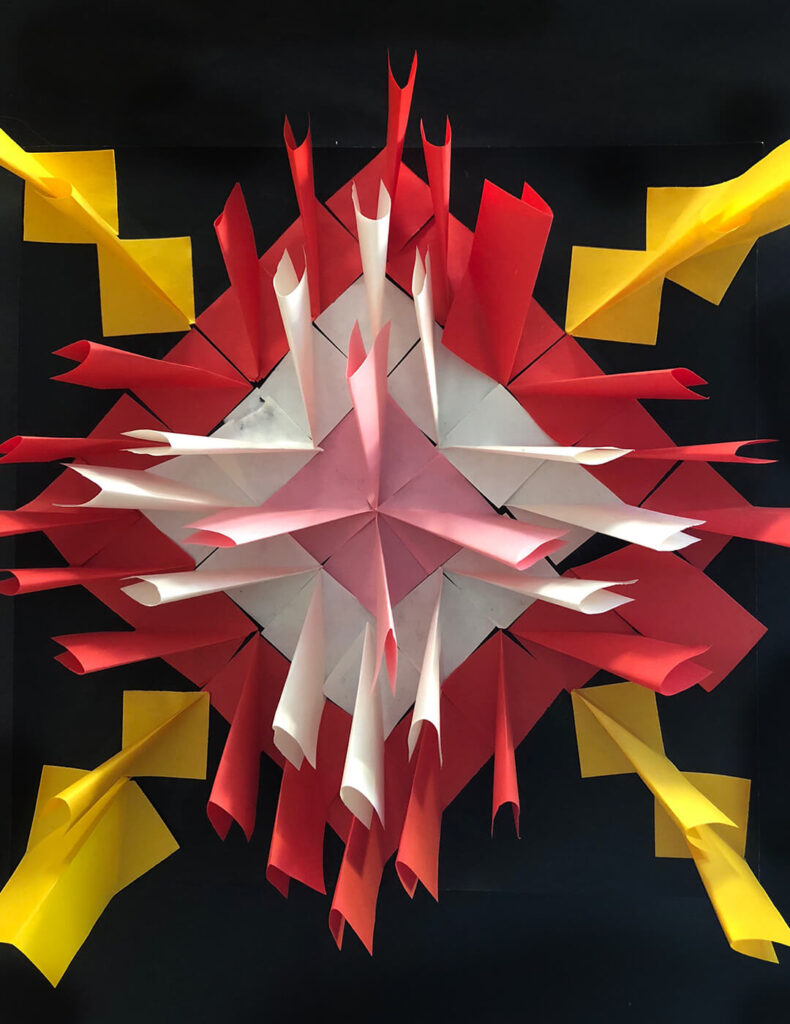 If you want to do a paper relief sculpture with more of a radial symmetry effect, start by folding your background paper corner to corner in half (triangle) and half again. This will mark out lines. Make your darts and your start point will be the CENTRE of the page. Work from the inside out, ensuring the darts point to the centre. This part can be tricky so take your time gluing!
Try creating different sized versions and pairing them up!