The simplicity and sweetness of this artwork makes it an easy and fun project for anyone. This one was also requested from Catriona from Randwick PS. The drawing lines are minimal but the impact comes from the flower crown. I love this because you can create this crown with anything.
I've used watercolours, and I've also shown a variation of using cut out hearts on shiny paper to make it more of a collage. You can mix it up and use paint, watercolour, paper, scrapbooking items, chalk pastels, crayons, markers or simple coloured pencils. I also used glitter paint for a bit of a sparkle, but that's optional. If you don't have glitter paint, use gel markers, powder glitter, glitter glue, and any embellishment that will give it that enchanted and magical look. Enjoy and send through your photos!
Watercolour paints
Paint brush
Water
Lead pencil
Rubber
Coloured pencils
Glitter paint
Draw a large cone shape in the middle of your page.
Draw the outline of the ears and eyes with lashes.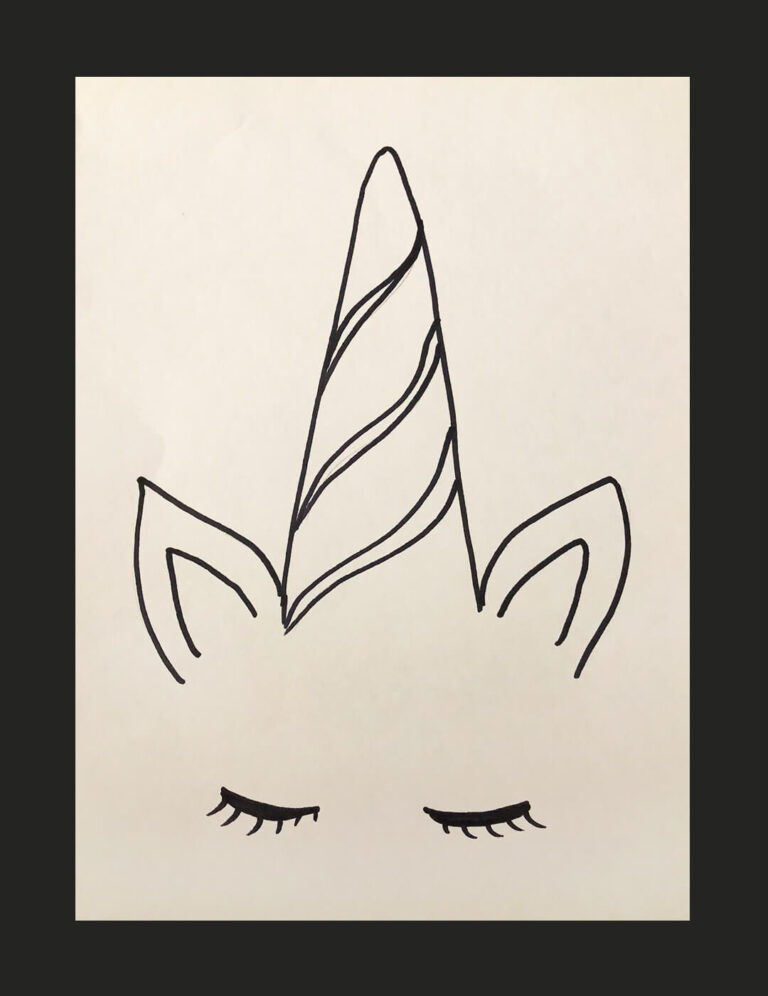 Outline the inside of the ears and add detail to the unicorn's horn.
Load your watercolour paint onto your brush and just dab your brush to create simple shape for the large flower in the middle. Spread it around with your brush. It doesn't have to look like a 'perfect' flower -just create a cluster of colours.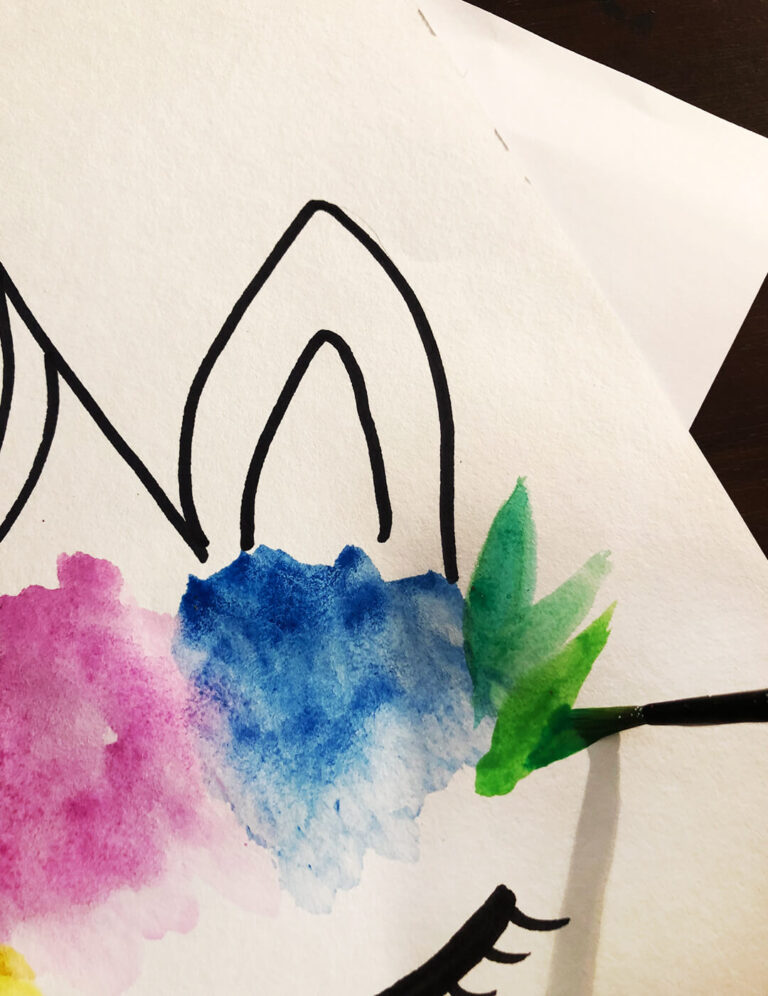 Use finer strokes to create leaves on the side and in front.
Continue with smaller flowers on either side to create balance to your crown. Also paint the horn and ears.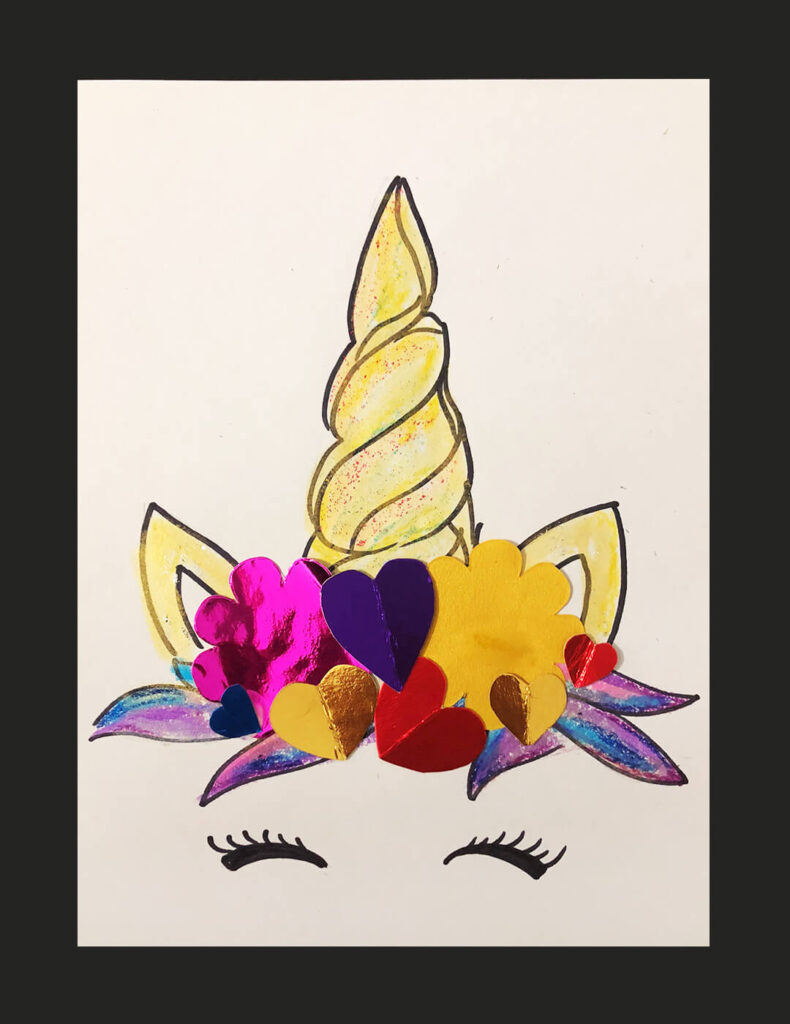 Add finishing touches with glitter, stick on embellishments, paper shapes or glitter paint.
Here is an alternate version done with a coloured pencil outline to make it pop.