There's something really special about Autumn and this time of year. I was inspired to do an artwork that related to foliage and nature and Autumn colours. This collage work requires some coloured paper, but there is no reason that you can't make this without simple substitutions. Home Artz is all about using what you have at home. If you have some left-over construction paper, card making paper, or Brennex paper, then pull it out. If you don't have that, then get creative and paint some colours on seperate sheets of paper, let them dry and use that to make your background and trees.
coloured paper
scissors
glue
Black sharpie (permanent texta)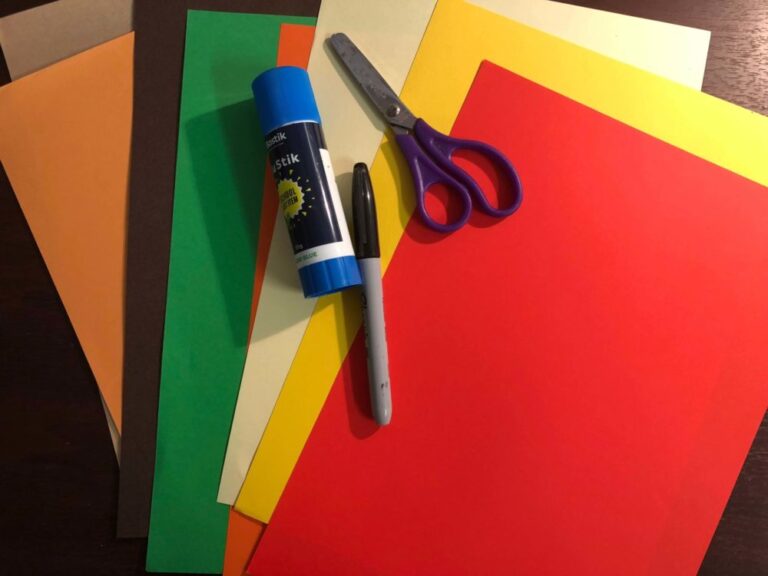 Gather your supplies. I went with a palette of warm Autumn colours, but if you have other coloured paper, then use it instead.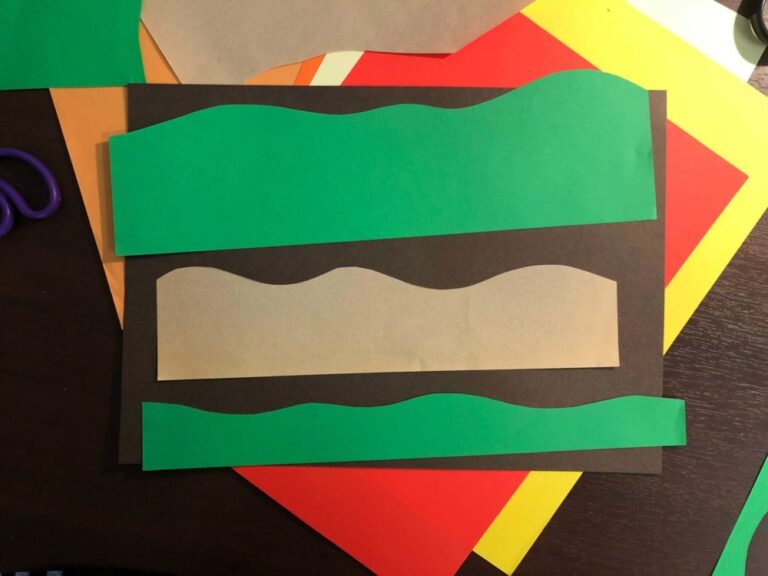 Start with making the rolling hills. Use one of your sheets and simply cut a broad wavy line through it. Repeat the process with two other colours to add interest and depth.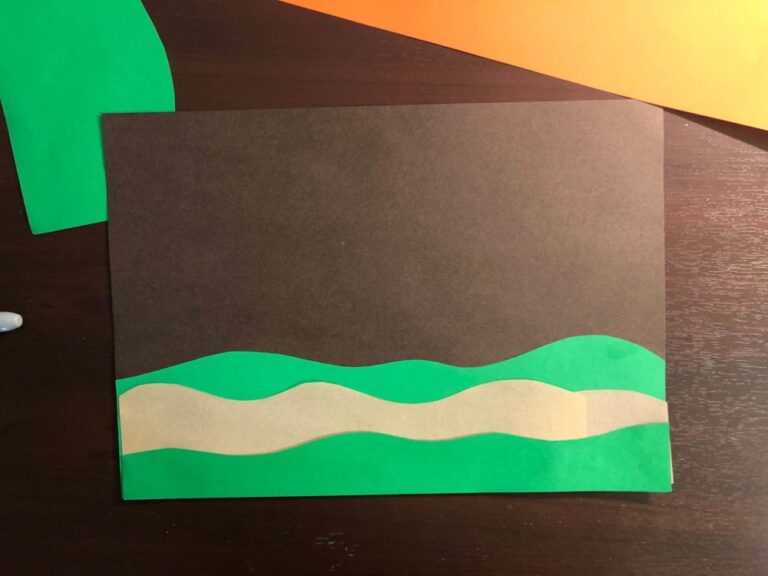 Glue this to the bottom of your working paper (I used a brown sheet).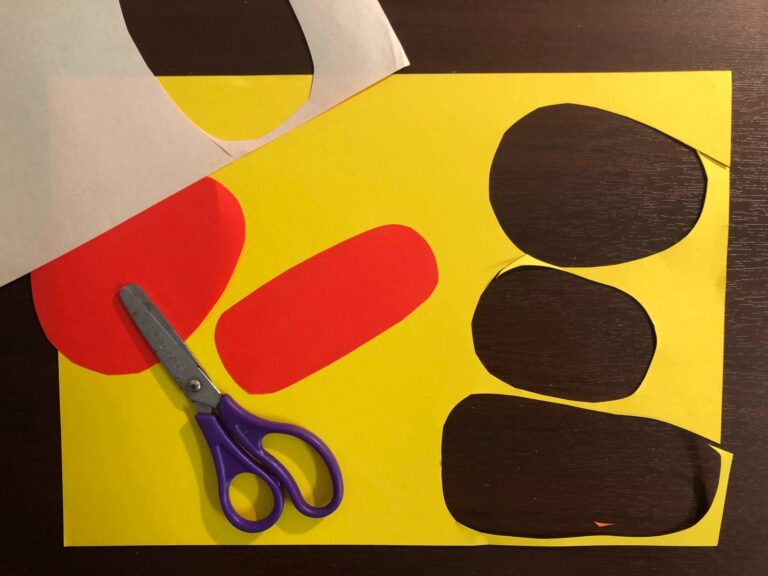 Cut out roundish shapes of varying widths and sizes. The important thing is that you don't draw normal looking tree outlines. You can cut these free hand or you can draw the outline first with a pencil to make sure you like it.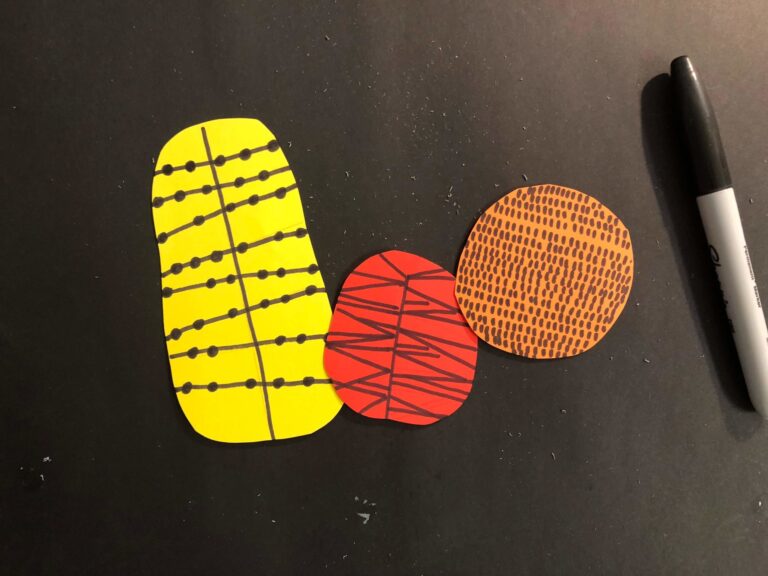 Fill the trees with different patterns. Feel free to use my example for inspiration, or you can Google the work of Elouise Renouf and be inspired by her enchanted tree designs.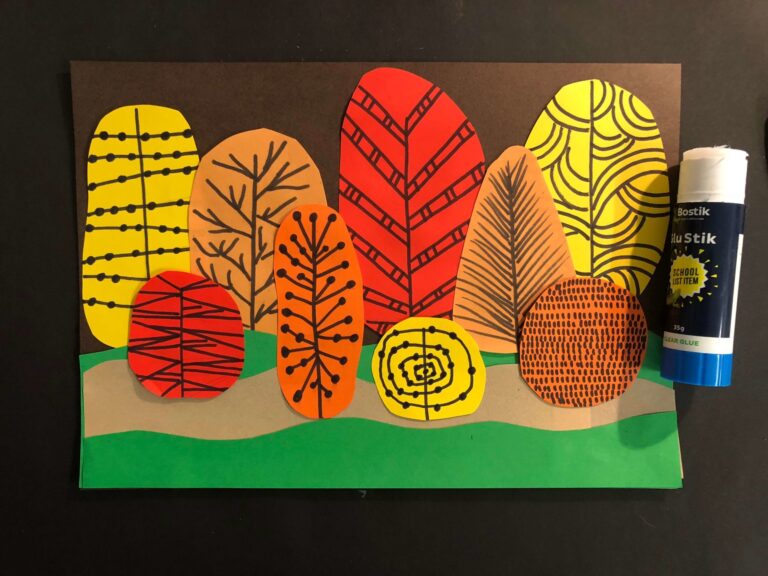 In art composition, we usually arrange things in odd numbers. So for this work, I cut out 9 trees. It's important not just place them down side by side, but to overlap and work with the idea smaller items in the foreground and larger ones in the background. This part is a bit like a puzzle. Have fun playing with the pieces to get the layout you really like then glue them all down.